August 15, 2012
Comments Off

on Social campaign acknowledged and taken to another level
"There is a sufficiency in the world for man's need but not for man's greed." ~Mohandas K. Gandhi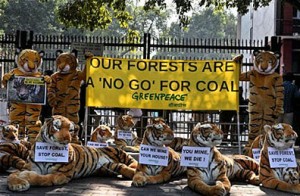 In the present age where everyone is running behind the technological advancements and not caring about the environment and its well being, still there are people who are concerned about the environment and its conservation. The same is proved by the CEO of Codex Infotech Mr. D.S. Rajawat, being an IT expert, he is acknowledged by Dainik Jagran's jhankaar paper on August,12.2012, for initiating and running the social cause for conserving the water, forests and animals. His initiative has been running successfully on the social networking websites like facebook, twitter, myspace, youtube and google plus as well as in person. Many internet users have become part of this campaign and are helping in making the campaign global by using different social networking websites.
The campaign is not only supported through online basis but is also given support and help through a non-profit firm as well i.e., Tiger Art Point (T.A.P). This firm looks after the people who live in the villages near the Ranthambhore national park and it makes their craft and paintings globally known. The art of these villagers is unique and needs to be assisted properly so that their standard of living can be raised.
The work of Mr. D.S.Rajawat is also appreciated by the Hon'ble Forest Minister of Rajasthan, Mrs. Bina Kak. She is friends with Mr.Rajawat on facebook, a leading social networking website. She has acknowledged the work done by him and expects to keep his campaign going on for life long.
Mr. D.S.Rajawat, CEO at Codex Infotech said."The inspiration has come from the Ranthambore national park, as a child I visited it often and from there I conceived the love and respect for the nature. Despite of moving to the tech field I never left the love for the nature and its people. To support the Ranthambhore national park and the natural resources I've setup non-profit firm named Tiger Art Point. I'm an active member at SUPPORT for Social Upliftment Society (SSUS), a NGO to make the society know the importance of women and to stop women and child labour."
He believes that social media is one of the most effective media present in today's world. It gives you a key to open the gates of the world and channelize the best of communication with ease and stability. The wide range of social networking websites now provide a vital place not only to personal interactions but also a base for holding big and small social causes.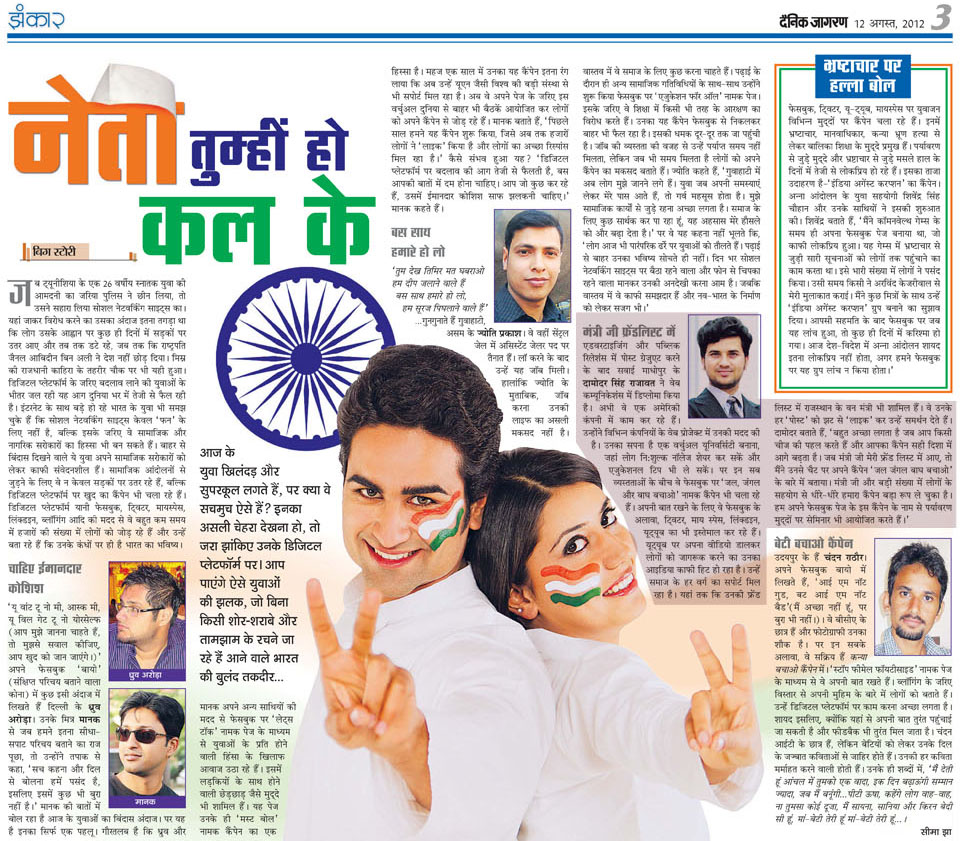 "What we are doing to the forests of the world is but a mirror reflection of what we are doing to ourselves and to one another." ~Mohandas K. Gandhi
February 13, 2012
Comments Off

on Codex Infotech Official tour
Codex Infotech website design and Development Company take good care of its employers. Codex Infotech encourage their employers by organizing tour, party etc.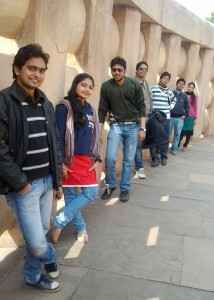 On the occasion of Republic Day Codex Infotech website design and Development Company organized a picnic tour for Sanchi. The 'Great Stupa' at Sanchi is the oldest stone structure in India. Codex Infotech employers had a great time there.
Thursday the 26 January was somewhat special for the staff members of Codex Infotech website design and Development Company as they enjoyed a grand picnic at Sanchi. The trip started at 10 O' clock in the morning.
Being a hectic work schedule and load of projects, Codex Infotech's CEO decided to provide some refreshment for the employers including web developers, web designers and rest of the staff. This Republic day surprise was announced by the Honorable CEO Mr. Damodar Singh Rajawat. It was decided that all staff member will gather in office at 8:30am on 26th January. Then after with individual bikes we reached Sanchi in nearly one hour where all visited the important monuments and temples first. It was just like remembering the childhood once again as the entire staff member enjoyed the photography and various games. After lunch we all played badminton and evening time left Sanchi. As it was end of the trip.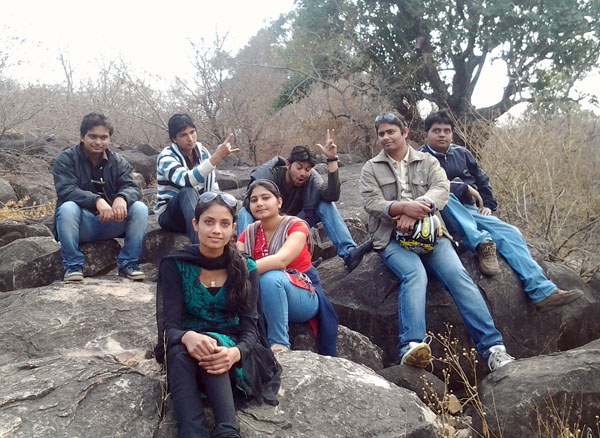 Thanks Codex Team 🙂
January 17, 2012
Comments Off

on News Portal Development in India
Codex Infotech development company in India is a complete News Portal Solution that provides an easy way to professionally publish an online news publication, corporate press releases, or manage other content without technical expertise. It is most often used as an online newspaper.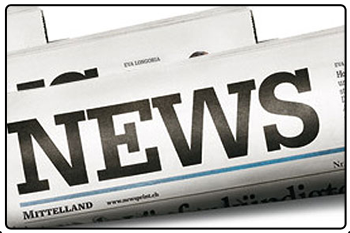 We initially recognize and understand the accurate objective of our clients by interacting with them. We then define a solution plan and develop a detailed design for implementing the Portal. According to the solution plan and design developed a blue print is created and later modified to fulfill client's necessities. We are specialized to develop custom-built solutions having absolute logic, best performance and technical scalability.
Features of news portal developed by codex are news highlights, attractive banners, powerful, advertisements space, easy upload of any types of file, ease of posting news
take care of private pages, password protected pages, email subscription, weather forecasting, quick contact, listing of news post at one page, image, video and podcast gallery,attractive look of pages, comment post and related features and so many other features.
It contains inside the standard search engine feature, web portals offer other services such as e-mail, news, stock prices, information, databases and entertainment with many more. Web news portal is a site on the World Wide Web that typically provides custom-made capabilities to its visitors.
January 17, 2012
Comments Off

on Working environment at Codex Infotech web designing and development firm
Codex Infotech web designing and development firm believe that until employers feel comfort about their work, they are unable to give good results. There are many important things that a company posses for their success.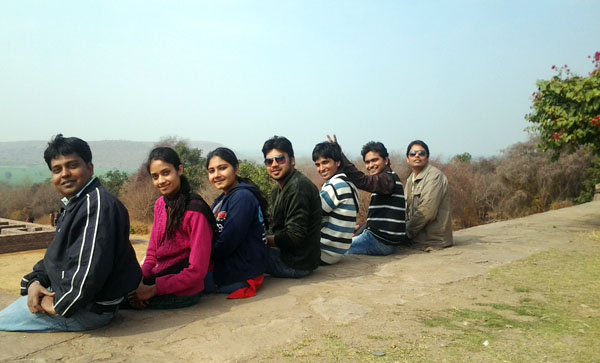 In Codex Infotech web designing and development firm there is a work hard, play hard atmosphere. Employers are not bounded for their work which encourages them to work hard and learn things. Codex Infotech web designing and development firm employers take every challenge enthusiastically and devote themselves to complete the work. Relation between the employers is also very calm and they are always ready to help each other in their difficulties. Codex Infotech web designing and development firm employer succeed in small, focused teams and high-energy environments, believe in the ability to strive the challenge, and are as passionate about their lives as they are about their work.
Employers are free to share their concepts, views and ideas among each other. Codex Infotech web designing and development firm believe that innovative and unique idea emerge when everyone feel comfortable in sharing ideas and opinions. Codex Infotech web designing and development firm believe that each employee is an equally important part of its success.
Contact Us

CIT : BHOPAL

1/3 Amber Complex, First Floor, Zone II, M.P. Nagar, Bhopal, M.P.(India) – 462 011 Contact No.- +91-999.301.8769, 8871022710

Codex Indrapuri : BHOPAL

Codex Indrapuri Bhopal Branch, B-22, First Floor, Opp. Syndicate Bank, Indrapuri, Bhopal , M.P.(India) - 462 021

Contact No.- +91-8518828594