July 13, 2012
Comments Off

on dot NET coaching in Bhopal
We are in a world where being connected and communicative is an integral part of our lives. In this world of connectivity .net is providing us the key to all the sources of access such as mobile phones, desktops, internet, television, etc. .NET is a platform where a developer can create brilliant applications with interoperability over platforms in a short time.
The well-known .NET or dot NET is a software platform which has been developed by Microsoft for simplification of vast internet environment.The .NET is made up of .NET framework and various tools which are used to run the .NET applications, it uses the meta language called xml. The .NET framework maintains a large library of APIs that are used by the applications. The library is inclusive of functions for accessing databases, graphical user interface (GUI), connecting across networks, etc.
Who can get in this course?
The course is open to both graduates and students pursuing their education in any field. It is also offered to working professionals.
Benefits of studying with us:
Get the theoretical and practical knowledge from day one with us.
Great job opportunities for everyone taking up the course.
Enhancing the skills to the fullest is our mission for every student who joins us.
We provide full time and part time schedules as per the requirement of the learner.
Students are given minor or major projects as chosen by them at the time of registering themselves.
Call us for DEMO Classes or Admission :
+91 88710 22710 or email us : mail@codexinfotech.com
February 3, 2012
Comments Off

on CIT Web design and Development Classes

CIT Web design and Development Classes at Bhopal

Undergraduates, Postgraduates, International students, Part-time and Evening Courses and Web Design & Development Courses.
CIT offers a range of honours degree, degree and certificate courses at undergraduate level.
CIT offers a broad range of part-time and evening courses
Web design development is more than just HTML or JavaScript, it is a combination of many languages,concept, creativity,design software tools, and more. With Codex – CIT Web design and Web Development classes Bhopal you can learn many of the parts of graphics design, web design and development, including HTML, XHTML, Photoshop, Coral Draw,  web design, CSS, XML, JavaScript, .Php, .Net, and much more. CIT Web design and CIT Web Development classes Bhopal offer you the chance to learn what you need to become a professional graphic designer, web designer or developer.

Today, with the rise of media and multimedia courses, there are myriads of variety for students out there. Those who desire to get into the media and IT industry, need to first recognize their competencies and comfort with the different fields of media, multimedia, IT and entertainment which are near today. The diverse institutes which offer multimedia and web designing, web development courses have broken them down into specialized streams and thus, one need to comprehend what course would guide to what type of career, job prospects, skills requirement and so forth.
When we look at web designing and web development, it is an area whereby diverse forms of art techniques and layout designs, concept making are used in creating and designing websites and used new technologies for developing websites. It is a process by which websites are designed by collecting the content that is to be included in a website, documents and applications that lie on servers and how these can be accessed through a webpage and so onward.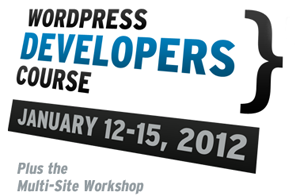 Hence, the entire progress of web design and development includes planning the layout, post production work, doing study (research), creating advert opportunities as well as controlling the media content. A website can be worked upon by a group of web designers who will create the home page, cite the objectives of the website, update the daily happenings on the different pages, add hyperlinks to connected pages.
The Codex course content of such courses may diverge from one institute to another but in general consist of the following modules. The first stage of any web design and development course will require learning about planning and designing web pages and then moves on to learning how to create web pages with the help of internet technologies such as HTML, XHTML; the third step usually consists of knowledge how to format web pages with style sheets, including graphics and so forth. After that comes leaning to complete the overall site design and manage the website or web pages; knowing about web authoring software, live project work are usually the assignments which come at the end of web designing courses.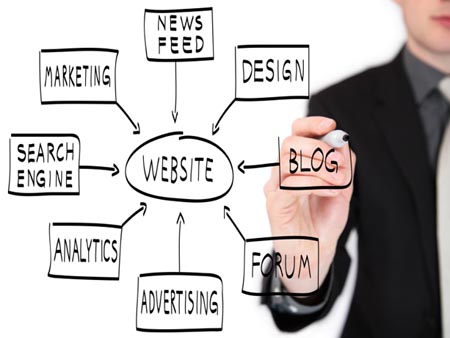 Codex IT and multimedia institute offers web design courses today.  CIT web Design and CIT web Development has a 3 month certification course in graphics designing, web designing and web development obtainable in some of its centers in India (CIT Bhopal, CIT Jaipur) which includes web design apart from which it also offers 3 month duration certificate classes in web and graphic designing.
Therefore, for those who wish to specialize in graphics, web design and development, need to look up the institutes in the cities near one to find the course which would meet their requirement the most.
Call us for  CIT Web design and CIT Web Development classes Bhopal or Admission :
+91  999.301.8769 or email us : mail@codexinfotech.com
December 4, 2011
Comments Off

on Codex web designing and development classes

 Codex Web development is more than just HTML or JavaScript, it is a combination of many languages, software tools, and more. With these classes, you can learn many of the parts of web design and development, including HTML, XHTML, web design, CSS, XML, JavaScript, wordpress, php and much more. Codex web development classes offer you the chance to learn what you need to become a professional web designer or developer.codex is the best web design training institute in Bhopal, India
In this class you will learn:
Basic Web design tenets
Using color effectively
Understanding fonts
Desiging navigation
Creating graphics that don't distract from your site
Using multimedia (sound, animation, and other media) on your site.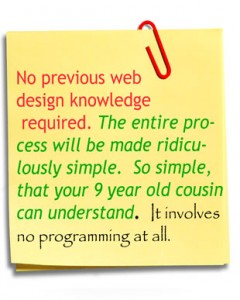 Web design uses all the same elements as print design. You need to explore the space and layout, handle fonts and colors, and put it all together in a format that puts your message across. These resources will help you learn Web design whether you are already a professional Web developer or just getting started in the Web arena (codex Infotech).
Call us for DEMO Classes or Admission :
+91 88710 22710 or email us : mail@codexinfotech.com
Contact Us

CIT : BHOPAL

1/3 Amber Complex, First Floor, Zone II, M.P. Nagar, Bhopal, M.P.(India) – 462 011 Contact No.- +91-999.301.8769, 8871022710

Codex Indrapuri : BHOPAL

Codex Indrapuri Bhopal Branch, B-22, First Floor, Opp. Syndicate Bank, Indrapuri, Bhopal , M.P.(India) - 462 021

Contact No.- +91-8518828594